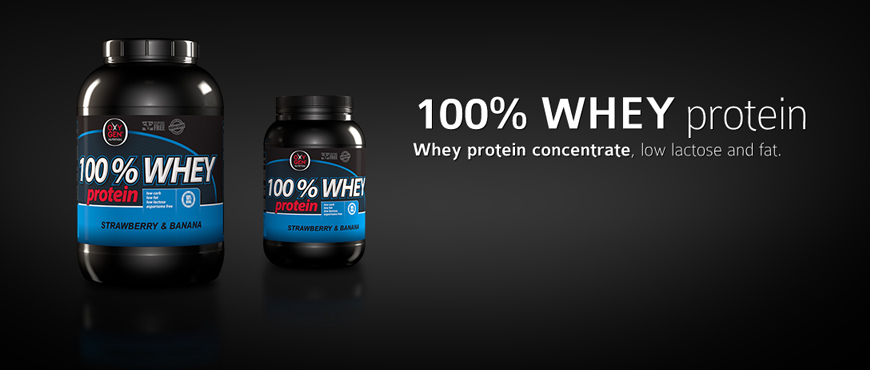 There are many products including whey protein, but after the first dose of 100% Whey Oxygen, you will notice the difference and you will realize that it is an excellent product. Whey protein concentrate of this product has been processed to be the most perfect, has been extracted, exceeding the most stringent quality controls. Removed from lactose and fat, which makes 100% Whey Protein is an extremely easy to digest and highly bioavailable, so we say it is one of the best sources of protein on the market. In supplements is not only important how much protein there is, but also its bioavailability and quality, ie that the body can easily absorb, which is essential for recovery and to maintain the level of nitrogen balance in muscle.

Each dose (30 grams) of 100% Whey contains 23.5 grams of protein. This protein is free of any doping substance. Is made from raw materials that have been genetically modified (NO GMO). It contains an extraordinary source of vitamin B6.

Components:
Protein WPC concentrate lactosuerum 85%, unfatened cocoa*, identical natural flavors, sucralose, natural pigments (beta carotene), vitamin B6. *Only in chocolate flavor.
Recommended Usage
Mix 2,5 measures (30 g) in 250 cc of water or skim milk.