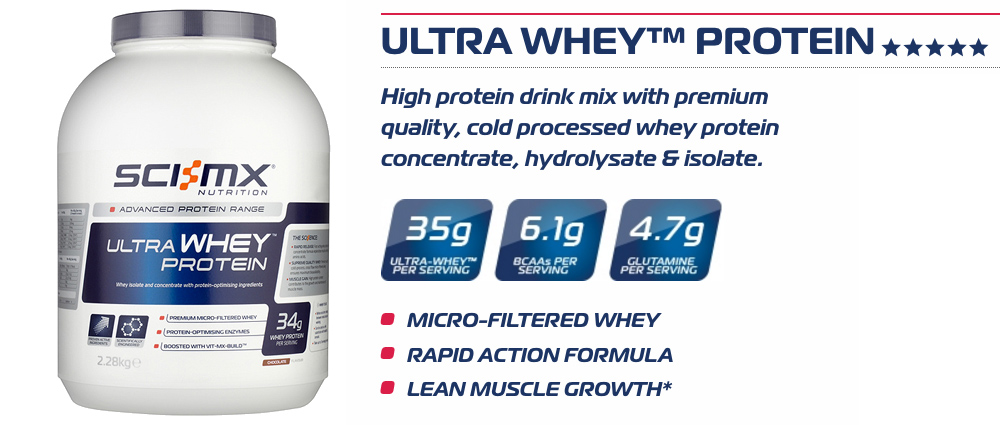 Modern sports nutrition research has revealed ways of making whey protein even more effective, which is why Sci-MX have included the breakthrough enzyme Aminogen®. Clinical research has shown Aminogen® to increase BCAA retention by 250%, nitrogen levels in muscle by 32% and overall amino-acid plasma levels by 100%. This could aid deep muscle-tissue recovery and stimulate rapid muscle development.

Vit-MX-Build™ is also included, a specially formulated blend of zinc, magnesium, vitamins B6 and B3, which are key elements in protein metabolism and cell division. This synergy of science-proven muscle building ingredients makes ULTRA WHEY PROTEIN the premium choice for regular gym users, serious athletes and bodybuilders.
Recommended Usage
Add 2 level scoops (45g) to a shaker with 250ml of water. Take up to 3 servings per day.