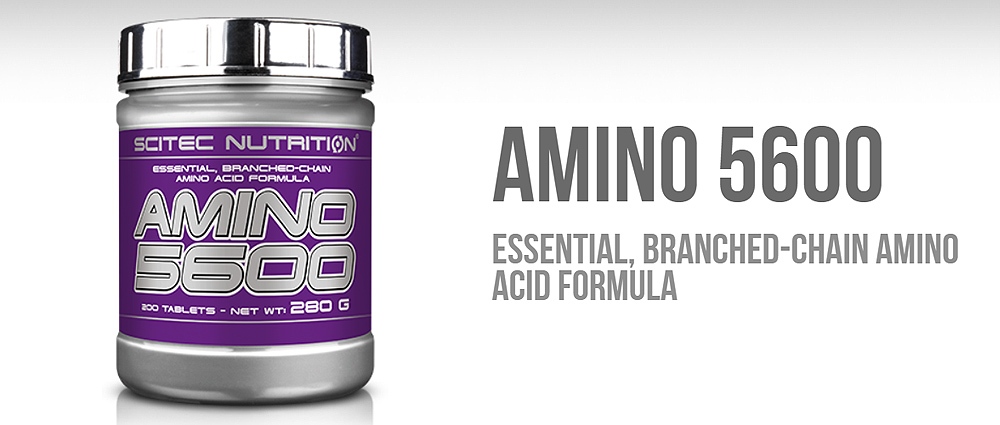 The branched-chain amino acids (BCAA's) are also essential ones and they account for approximately 35% of the essential amino acids in muscle proteins.

AMINO 5600 is manufactured from high-quality proteins with the addition of free-form L-Glutamine!
Recommended Usage
Take 1 serving (4 tablets) at your preferred time per day: before or after training, or before going to bed.