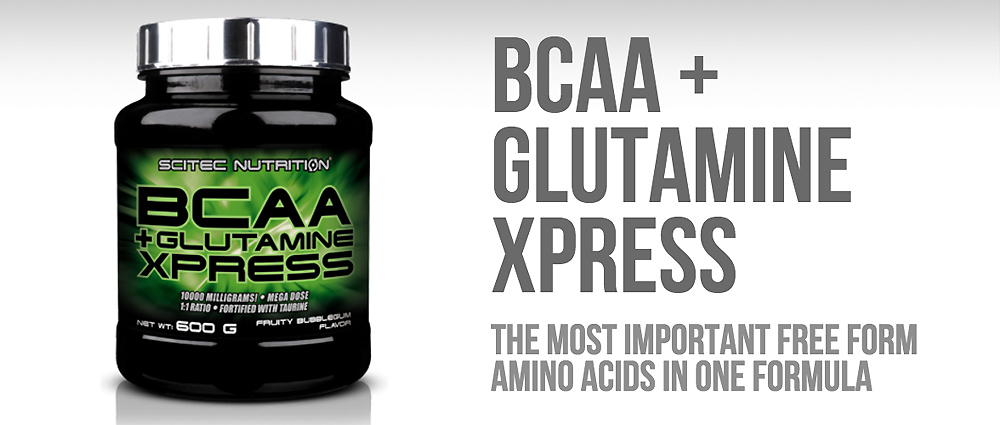 BCAAs account for 35% of the essential amino acids in muscle proteins. On the other hand, Glutamine is a top ingredient for athletes in popularity, so we included it to boost Glutamine intake levels. As a plus, Scitec Nutrition BCAA+GLUTAMINE XPRESS is fortified with Taurine as well!

The 1:1 combination of high dose BCAAs and Glutamine in this scientifically formulated powder promotes muscle recovery during and after high-intensity workouts preventing undesirable muscle breakdown and performance decrease.
Recommended Usage
Mix 1 serving (12 g) daily in 600 ml water. Consume around, and/or during your workouts or between meals.