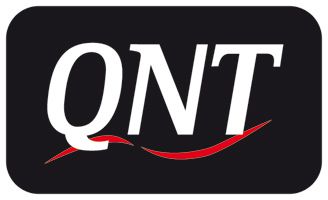 QNT Amino Liquid (500ml)
Amino Liquid (500ml) - Red Fruits
There are not enough products in stock
Tax included
In order to boost the physical condition during difficult training sessions, this supplement contains all amino acids (essential and non-essential). Available in a liquid form and therefore quickly digestible, this formula contains L-arginine, which is a natural source of BCAA's and vitamin B6.
Description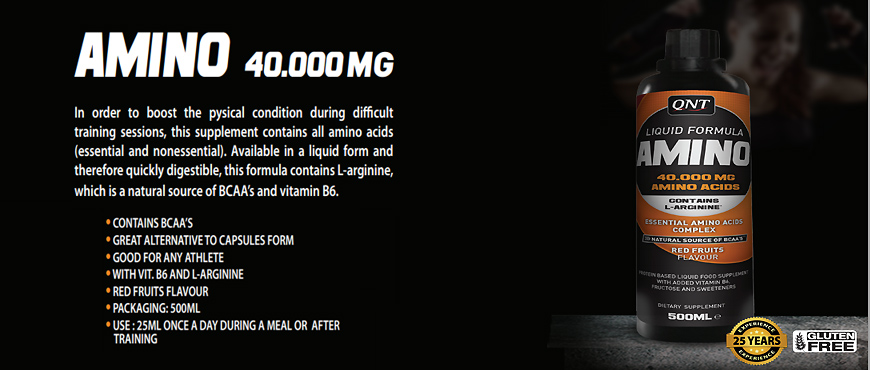 Recommended Usage
25ml once a day during a meal or after training.
Customers who bought this product also bought:
Amino Acid Formulas
Liquid Amino (1000ml)
A single serving of Liquid Amino delivers 12 grams of pure amino acid from both hydrolyzed collagen and whey protein hydrolysate. Like all BioTechUSA products, Liquid Amino consists of safe, carefully selected nutrients.
Amino Acid Formulas
Mega Amino 3200 (300ct)
Mega Amino 3200 is engineered to contain all essential amino acids (EAAs), conditionally essential amino acids (CAAs) and unessential amino acids (UAAs) as well as branched chain amino acids (BCAAs). Like all BioTechUSA products, Mega Amino 3200 consists of 100% safe and carefully selected ingredients.