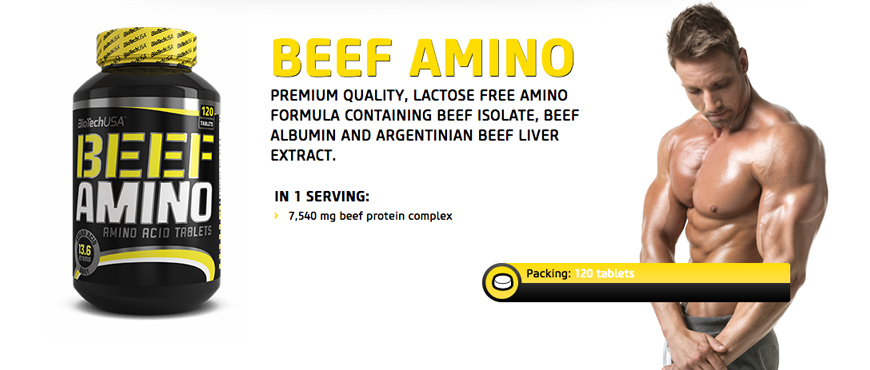 Due to the beef protein amino acids, Beef Amino tablets contain a high dose of natural BCAAs and glutamine. As these ingredients have a low fat and carbohydrate content, Beef Amino is an excellent choice even when you are building lean muscles.
Beef Amino is lactose free, and is therefore an ideal nutritional supplement for those who are sensitive to lactose, too.
Recommended Usage
Take one serving twice a day, between meals. On training days, take the second serving 15 minutes after workout.
Dosage: depends on body weight.
1 serving:
Under a body weight of 100 kg: 3 tablets
Over a body weight of 100 kg: 4 tablets