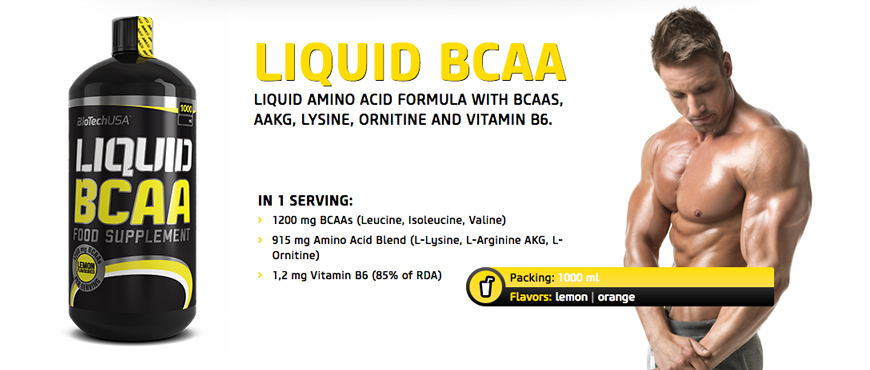 ADDED VALUES
Liquid BCAA contains more than just the basics. It has an extra portion of other valuable amino acids such as L-ornitine, L-arginine AKG and L-iysine. Besides, it contains precious Vitamins B6 and B12, both contributing to normal energy-yielding metabolism and to the reduction of tiredness and fatigue.
GREAT FOR PRE AND POST WORKOUT
Mix it in your drink to start the day with a refreshing taste, get in the mood of an intense training and reward yourself afterwards - all with the same product: Liquid BCAA!
Recommended Usage
Mix 30 ml of Liquid BCAA with water or fruit juice. Consume one serving in the morning, one before and one after your training.