Grenade is a revolutionary weight management product and pre workout motivator. Suitable for men and women, Grenade is rapidly becoming an essential supplement for fitness enthusiasts worldwide.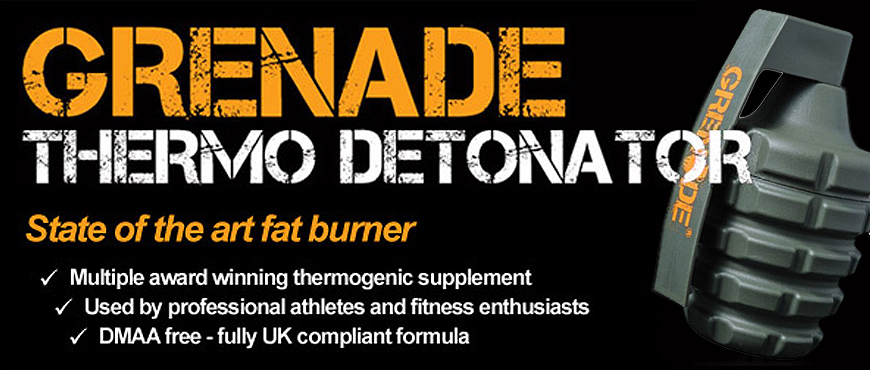 Ranging from recreational gym members to professional athletes, avid Grenade users rave about the results both as a weight management system and pre workout energizer. When used synergistically with a sensible diet and exercise programme, Grenade may increase your energy levels and help you achieve your physique goals.

Grenade is a weight-management product that combines perfectly with your high-protein, calorie controlled diet and exercise routine to "Declare War on Fat"!
Recommended Usage
Take 2 capsules on an empty stomach upon waking with water. Take 2 capsules 30 minutes prior to lunch with water.

To assess tolerance consume 1 capsule twice per day for the first 7 days. For an explosive workout, take 2 capsules prior to training. Drink at least 8 glasses of water per day.

DO NOT EXCEED 4 capsules per day.