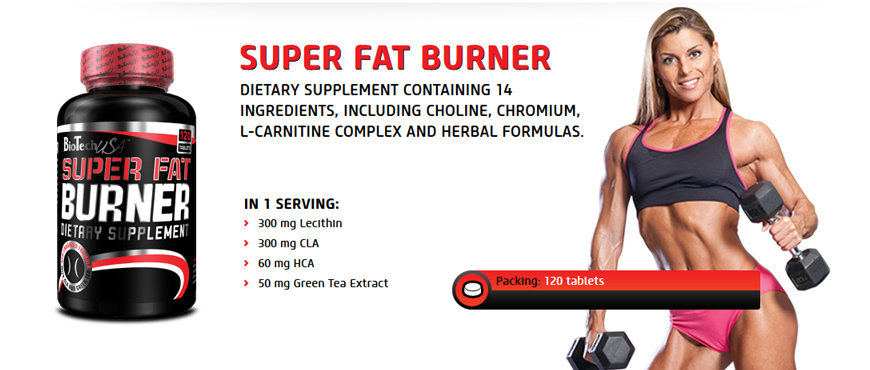 The product comes in a tablet form and contains 14 ingredients, including Zinc, Chromium and Biotin, which contribute to normal fat, protein and carbohydrate metabolism. Chromium also contributes to maintaining normal levels of blood sugar.

Moreover, the formula now comes complete with ingredients such as HCA, CLA and green tea extract, all well-known among consumers.

Like all BioTech USA products, Super Fat Burner consists of safe and carefully selected ingredients.
Recommended Usage
Two tablets in the morning and two in the evening. On training days take 2 tablets in the morning and 2 more tablets 30 minutes before the workout.