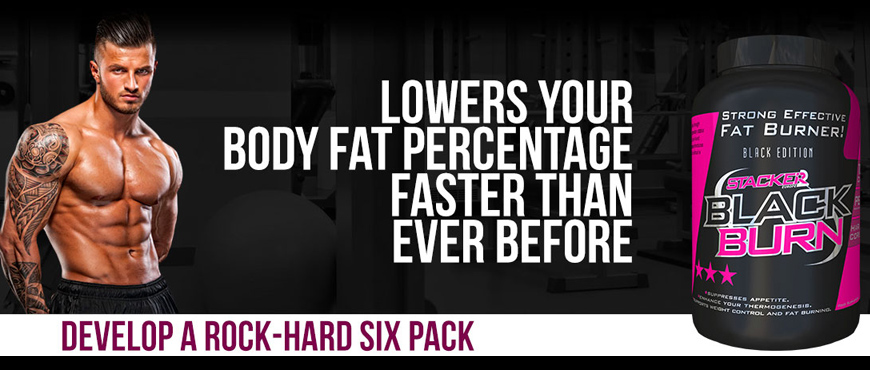 The highlights of Black Burn:
The strongest fat burner in all of Europe
Extreme increase of the metabolic rate
Gives energy and suppresses hunger
Lowers your body fat percentage faster than ever before
Lose up to 2 kg a week
Develop a rock-hard six pack

Creating a powerful fat burner sounds easier than it is. It's not so much about the ingredients in each capsule, it is mainly about the quality of the extracts (the quantities of active alkaloids) in conjunction with administering the right ratio per ingredient. Where other manufacturers develop a formula on paper, Stacker goes much further than that. The company invests enormous time and effort in fabricating extracts that have up to three or four times higher doses of the active alkaloids per gram. Once the formula has been developed it is tested comprehensively both for the part that you can feel (the energy boost, the suppression of hunger pangs) and the ultimate objective of the product: to stimulate fat burning.
Recommended Usage
One capsule in the morning and one in the afternoon. Maximum dosage of two capsules in the morning, two in the afternoon.