SHREDEX is a stimulant, but Synephrine free weight and bodyfat management complex. It provides 16 ingredients, including L-Carnitine, Hydroxycitric Acid (HCA) from Garcinia cambogia extract, and Epigallocatechin gallate (EGCG) from Green Tea extract and it can contribute to the control of bodyweight, bodyfat and sense of hunger.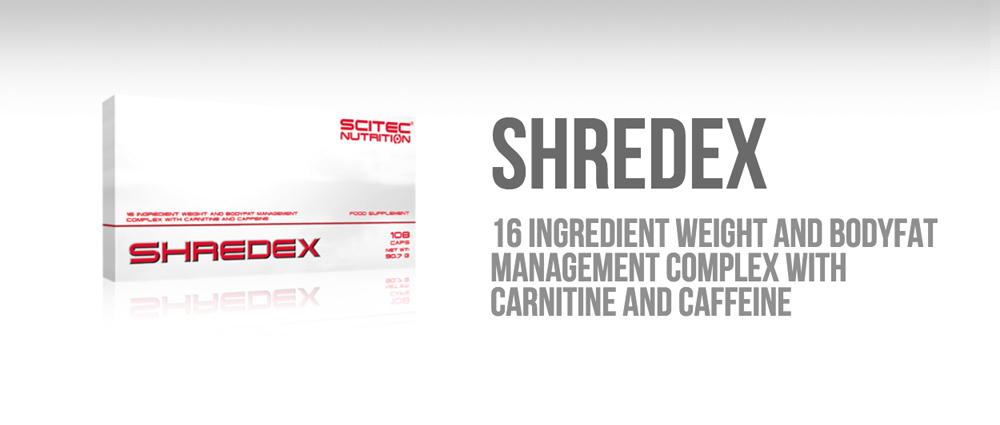 SHREDEX contains Chromium that contributes to normal macronutrient metabolism and to the maintenance of normal blood glucose levels.
Recommended Usage
It's advised to begin usage with 1-2 caps 1-2 times daily to assess stimulant tolerance. Build up to a maximum of 3 capsules when taken at the same time. Cycle usage: 12 weeks on, at least 2 weeks off. Avoid any other sources of stimulants while on!