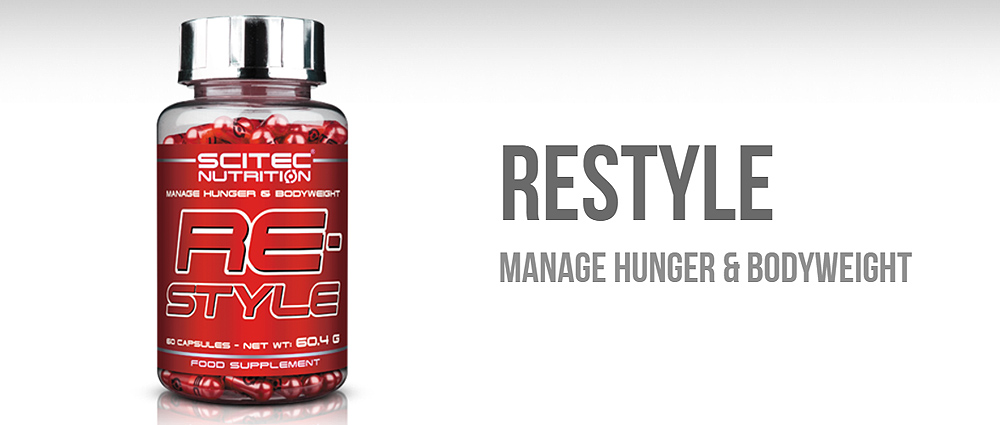 It provides Caffeine from 2 sources (pure Caffeine directly and from Guarana), Synephrine from Citrus Aurantium, Hydroxycitric Acid (HCA) from Garcinia Cambogia, and Epigallocatechin gallate (EGCG) from Green Tea.

ReStyle can contribute to the control of bodyweight, bodyfat and sense of hunger. It contains Chromium that contributes to normal macronutrient metabolism and to the maintenance of normal blood glucose levels.
Recommended Usage
Take one serving (2 capsules ) a day preferably on an empty stomach.