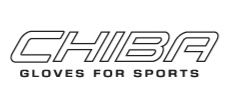 Chiba Power Training Gloves (Black/White)
Chiba Power Training Gloves (Black/White) - Size - M
There are not enough products in stock
Tax included
Conveniently light gloves of very good fit. Padded palm for safe grip on all exercisers. Anatomically shaped palm. Aerated tophand in the finger area. Material: Leather, Elastane
Customers who bought this product also bought:
Towels
Cellucor Gym Towel (40 x 60cm)
Cellucor Gym Towel 40 x 60cm with Cellucor Logo.
Towels
Training Towel (36 x 136cm)
For hygienic reasons it is a must for each training. Exercise machines are less contaminated by sweat and direct contact with bacteria is reduced. A key pocket and wallet helps to keep small objects safe.
Water Bottles
Sport Bottle (750ml)
Green, cyan, magenta, black, white 750 ml BioTech USA Rocket Bottle, with transparent measuring line.