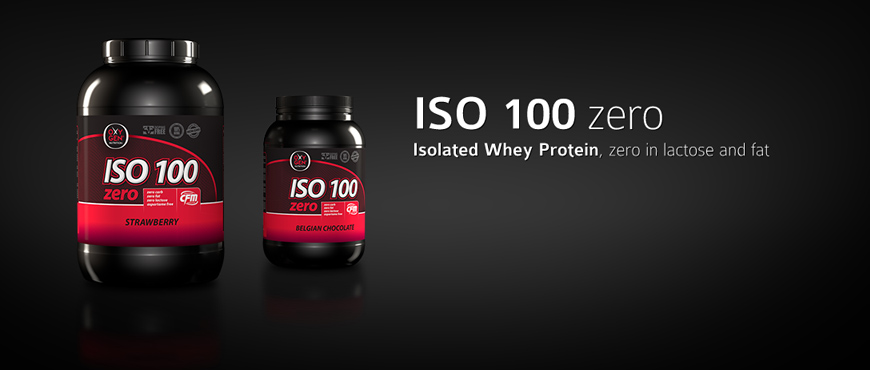 ISO 100 Zero, does not contain artificial substances in their production since there have only used natural pigments and aromas. Does not contain aspartame or saccharin. We assure you that the lactose and fat content has been removed to the level 0%, thus we get an easily digestible and absorbable protein for your muscles. Food supplements for athletes, not just the quantity of protein is important, it is even more the quality of it, and that the most important is its ease of digestion, ie that the body can easily absorb, to reach muscles. This will achieve optimum levels of NITROGEN in the muscle.

Each dose of ISO 100 Zero (30g) contains 27g of protein without carbohydrates and no fat, which means that 90% of the pure protein product of the highest quality. Besides this, ISO 100 Zero dissolves very easily, no lactose, which contributes to its absorption and digestibility, maximizing assimilation. There are many whey protein products available on the market, but after taking his first dose of our ISO 100 Zero, we're sure you'll notice a difference and appreciate the quality of it.

Components:
Milk protein isolate (CFM) 98%, unfatened cocoa*, identical natural flavors, sucralose, natural pigments. *Only in chocolate flavor.
Recommended Usage
Mix 3 measures (30 g) in 250 cc of water or skim milk.