GoldTouch ISO TOUCH, is one of the highest quality, purest form of BIO proteins you can consume. If you choose ISO TOUCH you will experience a protein that is fully traceable back to a cow's degree.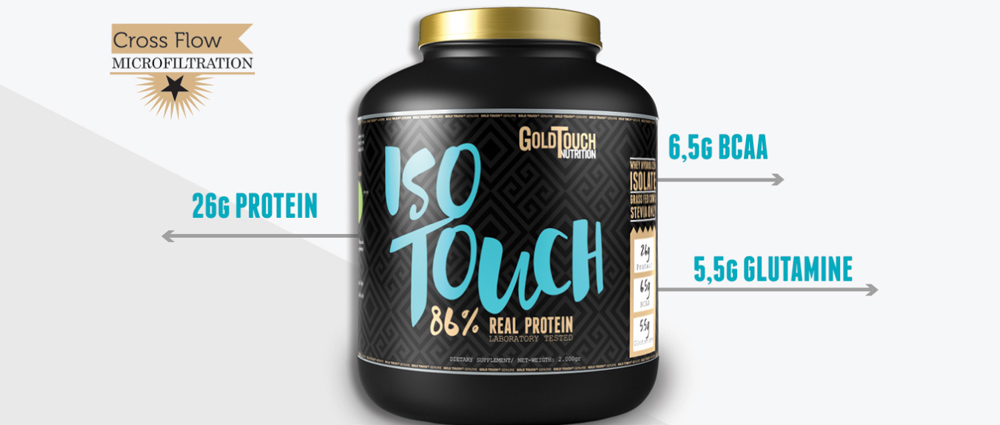 Every bottle of protein is guaranteed to be made from milk that comes directly from grass fed cows, who produce milk only seasonal and not  year round with the help of hormones. 
ISO TOUCH Premium Blend TM is a BIO protein that consists only of 85% Whey Isolate(WPI 95) + 10% hydrolized(WPH 86).
26g protein/scoop 30g.
5,5g glutamine 
6,5g BCAA
No: soy protein, casein protein, wheat peptides, aspartame, acesulfame
Recommended Usage
A scoop in the morning and one int he afternoon after your workout.

Pour 30-50 grams into the shaker and add 250-300 ml of cold water, milk or your favorite drink. Stir for 60 seconds.