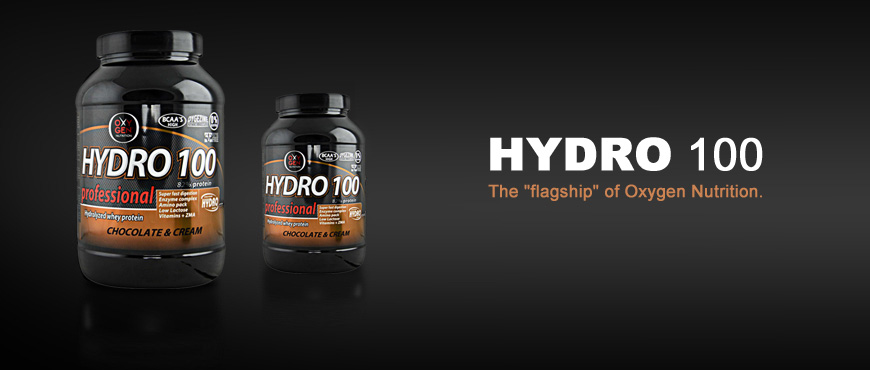 The hydrolyzed protein isolate HYDRO 100 is prepared to provide you with the best results, using the highest quality standards and stringent quality control. In its production only natural ingredients and flavorings are used. No artificial flavoring and without aspartame or saccharin.

The taste and solubility are perfect - hard to find something similar in other proteins on the market. It contains no gluten and has just 0.9 g. sugars and 0.23 g. saturated fat per serving.

Moreover, it is enhanced with vitamin and ZMA, and an added enzyme complex (DYGEZIME) creating an incredibly digestible and absorbable protein
It also has a very high content of L-Glutamine and BCAA amino acids, two extremely important anticatabolic supplements very important for muscle growth and recovery.
Recommended Usage
2 scoops (30g) in 200-250 ml of water in the morning and another 2 scoops (30g) immediately after training.