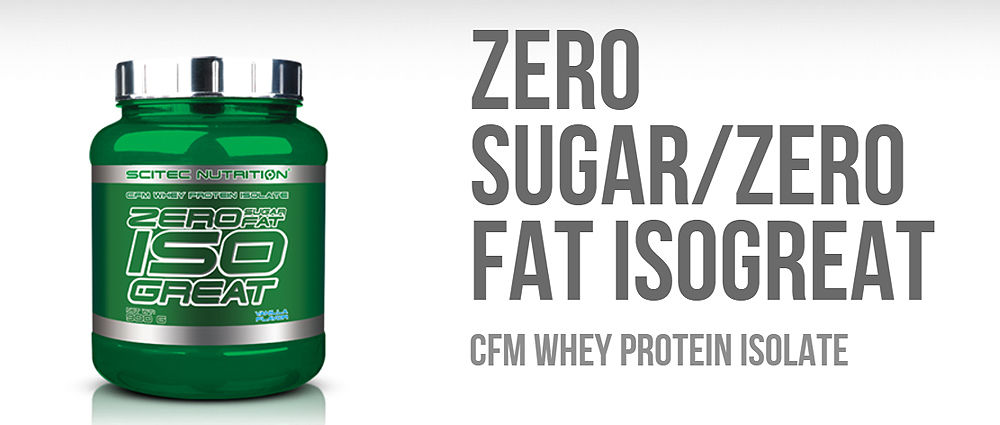 However, in our ZERO SUGAR/ZERO FAT ISOGREAT the whey protein isolate is truly well over 90% concentration "as is", so we are able to give you a finished protein shake formula that is 90% protein! Additionally, ISOGREAT has zero fat and zero carbohydrates (sugars) meaning that it has no lactose or cholesterol either.

This very high quality whey protein isolate – processed using a low pressure and low temperature combination of cross-flow ultrafiltration and microfiltration techniques – provides all the crucial amino acids and biologically active protein microfractions including beta lactoglobulin, alpha lactalbumin, bovine serum albumin, immunoglobulin G, lactoferrin and glycomacropeptide. Dietary protein contributes to the growth and maintenance of muscle mass, and to the maintenance of normal bones*.
Recommended Usage
Use 1 serving (22 g) with 250 ml of any liquid to make a shake. Additional servings can be consumed.