L-Glutamine – very well-known and popular as a sports supplement – is the most abundant amino acid in the human blood, and it's in great demand throughout the body.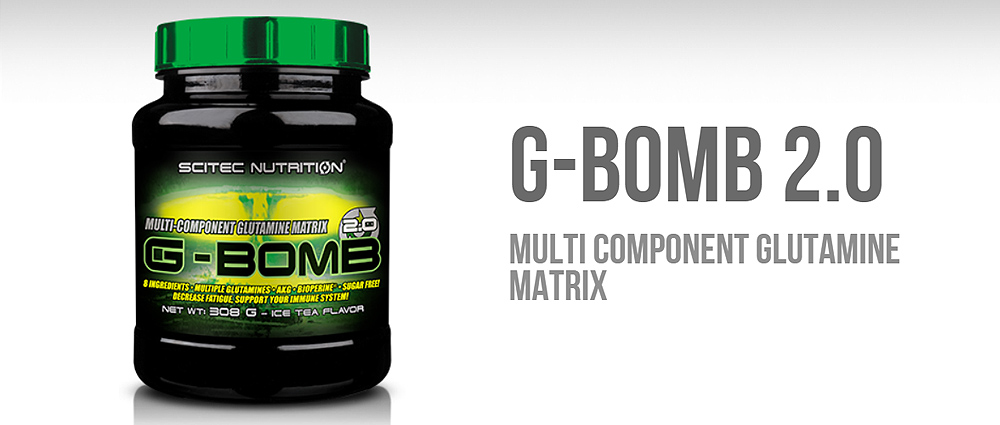 Glutamine may become conditionally essential in certain situations, including during and after intensive physical training when the body cannot meet its needs by synthesizing Glutamine. This conditionally essential amino acid can be provided by dietary protein intake and by food supplements.

G-BOMB is a multi-component advanced Glutamine matrix that provides different Glutamines and other substances from this "family". Glutamine via Glutamate is converted to Alpha-Ketoglutarate, an integral component of the Krebs-cycle that is an energy generating cycle in the body. Our formula also directly provides AKG, Alpha-Ketoglutarate!
Recommended Usage
Mix 1 serving in 400 ml water daily. Drink 1 serving 30 minutes before or during training. G-BOMB can be beneficial at several other times during the day (for example before going to bed).