The new pre-workout N1 is designed for both strength and endurance performance and gives energy and strength throughout the whole sport activity. For all athletes N1 represents a source of new strength, energy and, most importantly, a great feeling that comes from the training being accomplished.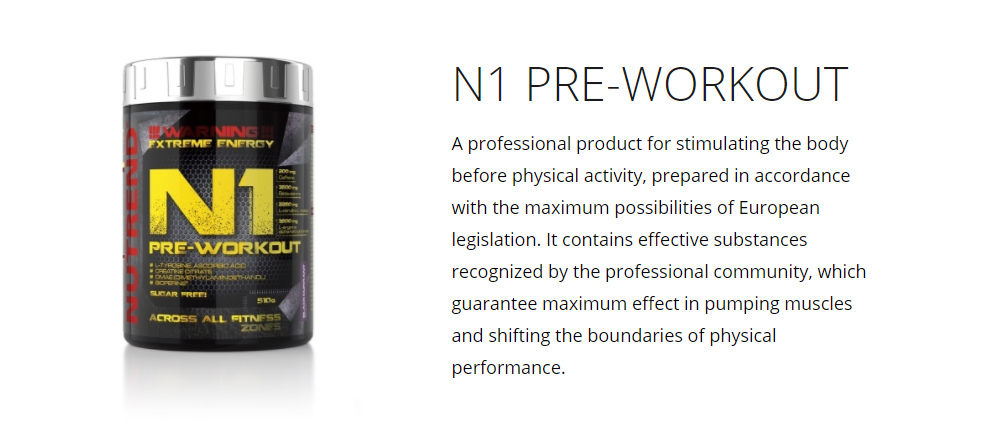 - 3500 mg of Beta-alanine per serving
- 3500 mg of L-arginine-alpha–ketoglutarate per serving
- 3235 mg of creatine mixture per serving
- 2250 mg L-Citrulline L-Malate per serving
- 500 mg of tyrosine per serving
- 200 mg of caffeine per serving
- 20 mg DMAE (dimethylaminoethanol) per serving

Recommended Usage
Up to 75 kg of the body weight and for sensitive athletes stir a dose of 8,5 g into 150 ml of water. Over 75 kg of the body weight or for high proficiency training stir a dose of 17 g into 300 ml of water. Consume 30 minutes before training. Do not exceed recommended dosage.