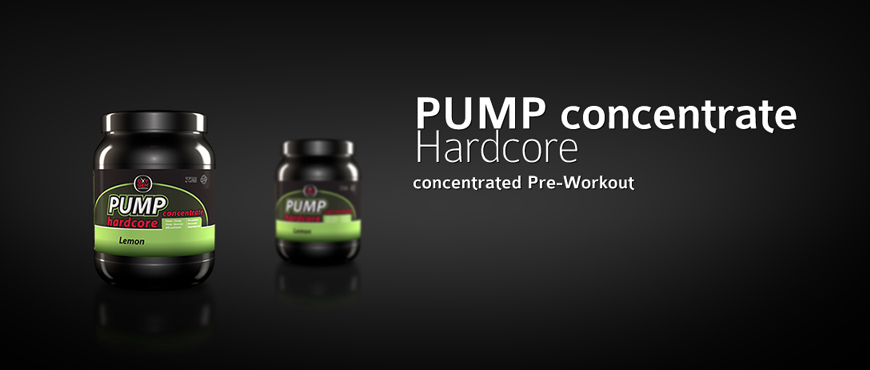 In its manufacturing process have been used only natural pigments and aromas of course identical. Does not contain aspartame or saccharin.
You can take it before training (fitness exercise and weight lifting) or during training (for aerobic activities such as cycling). Thanks to these powerful components included in the formula in the perfect proportions, Pump Concentrate is an ideal supplement for energy and inexhaustible strength, extreme power and a fitness simply spectacular!
Components:
L-Glutamine, L-Arginine, Creatine ethyl ester, dextrose, fructose, L-Glycine, L-Citrulline, Ornithine, L-Taurine, Guarana (Paullinia cupana Kunth., Bonpl. et Kunth), magnesium gluconate, potassium gluconate , Vitamin C (L-ascorbic acid), zinc gluconate, Vitamin B3 (Nicotinamide), Vitamin E (d-alfa.tocoferol Acetate), Vitamin B6 (pyridoxine hydrochloride), Vitamin B2 (Riboflavin), Vitamin B1 (Hydrochloride thiamine), Vitamin B9 (pteroil monogluámico acid), Vitamin B12 (Cyanocobalamin), Aroma (Aroma of lemon), Sweeteners (Acesulfame potassium and sucralose) and coloring (E-120 and E-100).
Recommended Usage
Mix 1 scoop (15g) in 250-300 cc of water, before or during exercise.