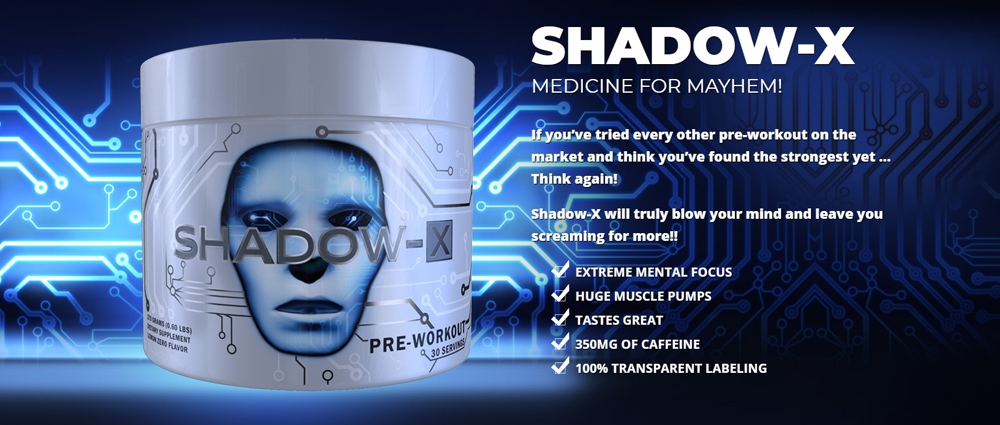 Mind lock mental focus, intense muscle pumps and savage training intensity.

Just one scoop of Shadow-X and everything changes. Grab some iron because when it kicks in you're going to need something heavy to hold on to.

Shadow-X is not for the weak! This pre workout goes down smooth but wakes up the sleeping giant. For freakish energy, strength, super charged training sessions and almost hypnotic mental focus this is the one!

A formula that leaves nothing to chance and nothing behind.
Recommended Usage
Mix 1 serving (1 scoop) with 200ml-300ml of cold water 15-30 minutes before exercise.