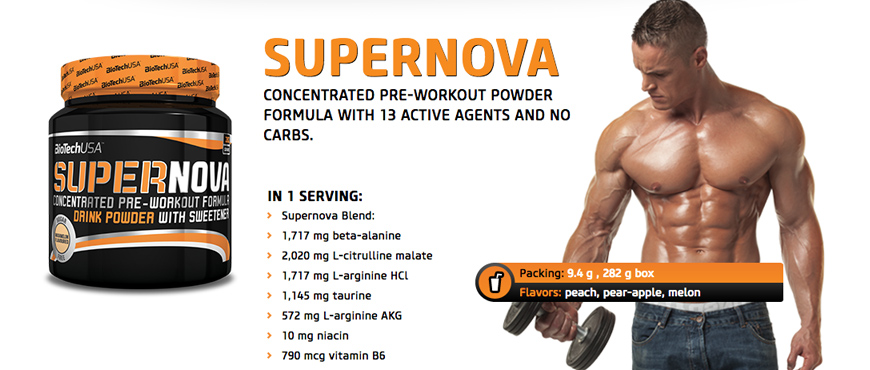 - Arginine is not an essential amino acid, that is, the human body is capable of producing it for itself; however, under certain conditions, synthesis does not satisfy the needs, which requires extra intake.
- Beta-alanine is a special amino acid with a chemical structure that differs from that of protein-building amino acids. It combines with histidine to form carnosine and accumulates in muscles in significant quantities.
- Vitamins B3 and B6 contribute to reducing tiredness and fatigue. Thus, it improves training performance and endurance.
- Of the ingredients of the product, vitamin B6 also contributes to normal protein and carbohydrate metabolism.
- Zinc contributes to the normal metabolism of fatty acids, as well as to the protection of cells against oxidative stress and to maintaining normal mental functions.
Recommended Usage
Mix 9.4 g (1,5 measuring spoons) powder with 200 ml water 15 minutes before workout.