These Nutrend Creatine Compressed special capsules are resistant to the acidic environment in the stomach in which creatine quickly degrades under the normal circumstances. The effective creatine utilization in the digestive system is achieved by that. Creatine is the main energy source for the muscle contraction. The muscle strength and muscle volume is increased by the regular using.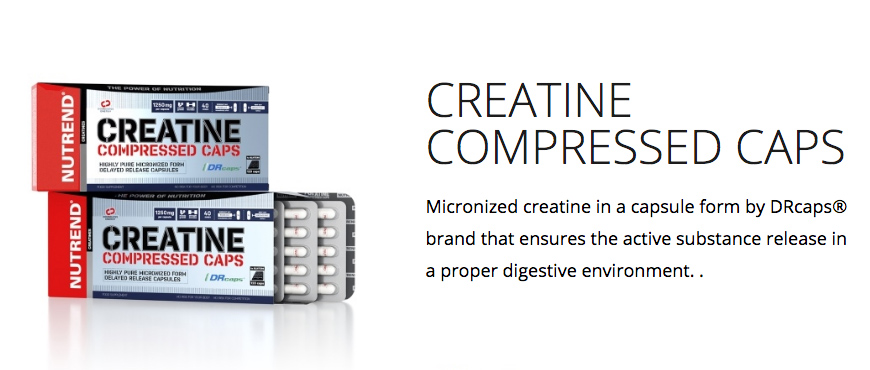 It also improves the physical condition and recovery and helps with gaining the muscle mass. To increase the efficiency it is recommended to use it in so-called creatine cycles.

Intended for: effective recovery improvement, muscle growth support, high-intensity training athletes, also suitable for vegetarians. 1250 mg of creatine per capsule micronized form
Recommended Usage
Training days: take 3 capsules immediately after training
Non-training days: take 3 capsules in the morning on an empty stomach

Take regularly for 4 weeks; Once the 4 week period has been completed have a break from using the product for at least 4 - 6 weeks.