Arginine is the precursor of nitric oxide (NO). T-360 provides both the Acetyl L-Carnitine and L-Carnitine L-Tartrate versions of L-Carnitine. Zinc contributes to the maintenance of normal testosterone levels, to normal fertility and reproduction, and to normal protein synthesis.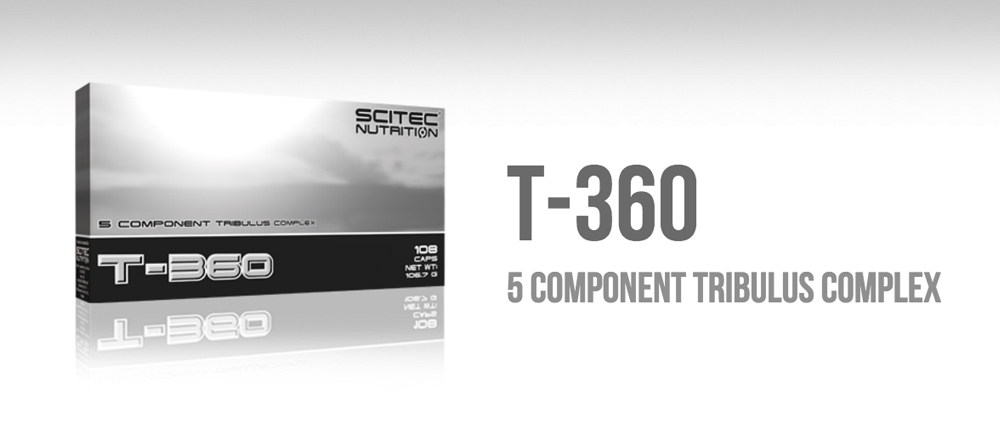 This combination of ingredients makes T-360 very popular among men, especially among hard training men!

Our T-360 complex contains several ingredients, including

1) Tribulus terrestris extract
2) L-Arginine
3) Acetyl L-Carnitine HCl
4) L-Carnitine L-Tartrate
5) Zinc
Recommended Usage
Take 4 capsules daily, 30 minutes before training or sexual activity. On non-training days take 4 x 1 capsules daily before meals. If you use the product continuously, follow a 12 weeks on, 2 weeks off cycling pattern!