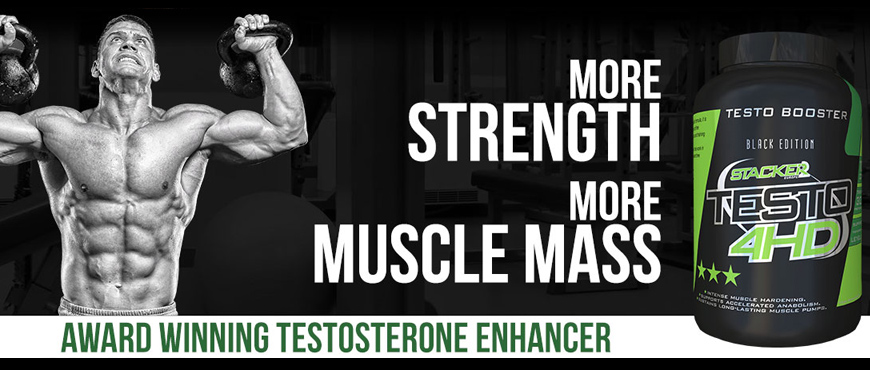 Testo-4HD contains only ingredients that work, with the highest possible percentage of the active ingredient. So not just Tribulus, but the highest possible percentage of the active extract: 30% protodioscin.

Testo-4HD contains everything you need to take your testosterone production to the highest level. Each dose contains 10 powerful and clinically proven ingredients that work in synergy and ensure that androgen receptors are stimulated time and time again to make more testosterone. Your male characteristics are enhanced, particularly your training intensity, your self-confidence and your training aggression. That is a lot already, but the Stacker also offers a drastic increase in muscle mass, muscular pump and an amazing physique.
Recommended Usage
Take 3 caps in the morning and 3 before bedtime (to achieve maximum results). You will feel effect after 1 week. Please use this product at least 4-6 weeks to experience the maximum effect.