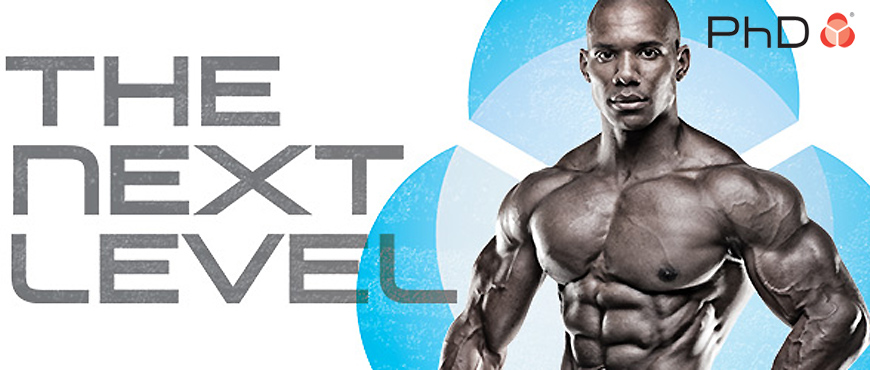 PhD Advanced Mass Benefits
With an incredible 1140 calories per serving, as well as up to 193g of carbohydrates coming mainly from healthy oats, PhD Advanced Mass utilises a 4-stage protein blend that includes whey protein isolate and whole egg, delivering a huge 50g protein per serving.
PhD Advanced Mass is low in sugar and provides high quality fats in the form of MCT's from coconut oil. Intense exercise is an important part of any hard gainer's plan, so PhD Nutrition have included 5g creatine monohydrate, which increases physical performance during explosive, high intensity workouts.
The formula provides the ideal ratio of macronutrients, and PhD Advanced Mass also contains specific micronutrients to guarantee a superior mass gaining formula. With magnesium to help reduce tiredness and fatigue** and support protein synthesis**, as well as zinc to maintain healthy testosterone levels±.
PhD Advanced Mass is the ultimate mass gaining shake. It tastes delicious, mixes extremely well in a PhD 1000ml shaker cup and provides everything you need to take your gains to the next level.
Who is PhD Advanced Mass suitable for?
Designed for hard gainers or any individual undertaking the bulk phase of their nutritional plan
Ideal for anyone looking to make size and strength gains
This product is suitable for vegetarians
Key Benefits
- High calorie mass gainer
- 50g protein per serving
- Up to 193g of carbohydrates per serving
- Zinc, magnesium, MCT oil and creatine
- Carbs from oats, waxy maize and maltodextrin
- Less than 6g sugar per 300g serving
Recommended Usage
1 serving: Add 2 level scoops of powder to 500-600ml of ice cold water and shake or blend for 10 seconds. Add 1 further scoop of powder and shake or blend again for 10 seconds.