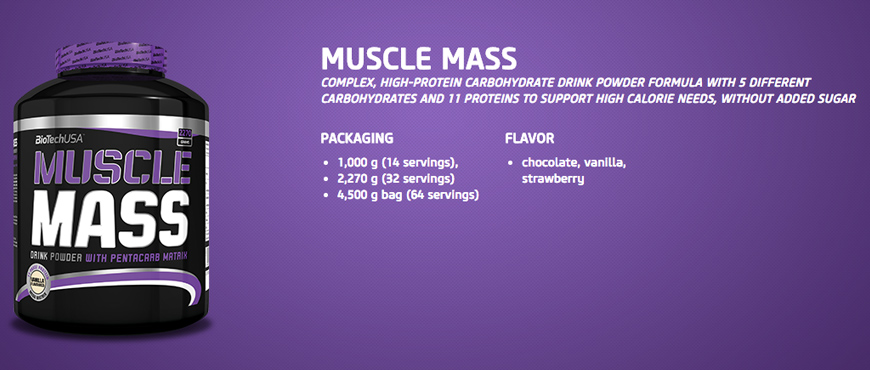 PentaCarb is a carbohydrate complex containing 5 carbohydrates of various glycemic indeces, providing most of Muscle Mass's high calorie content.
RECOMMENDED PRODUCT COMBINATION
From the moment you enter the gym, your fate is sealed. More strength, greater performance, bigger muscles. It's never enough. Why not go even further?
Choose a product combination that sets you on a growth path. The effective absorption of nutrients is of key importance. The One-A-Day multivitamin contains all the essential vitamins and minerals which contribute to the normal functioning of the immune system.
If you want to prepare your muscles for really serious growth, you can't be gentle to them in the gym. You shouldn't forget about the continuous supply of amino acids during hard physical work, either. Mega Amino 3200 is a great choice, as it contains the best of muscle-building amino acids. Put your workout in a frame with two servings of Muscle Mass so you can provide your body with high-quality extra calories, and see the results for yourself.
Recommended Usage
Mix 1 serving of Muscle Mass (two spoons) with 500 ml water or skimmed milk Take product between meals, on training days 2 hours before workout and within 15 minutes after workout.