MyoMax Hardcore is our latest formula designed to provide you with all the ingredients we deemed worthy. MyoMax is a hardcore anabolic muscle mass and high-intensity physical performance enhancer.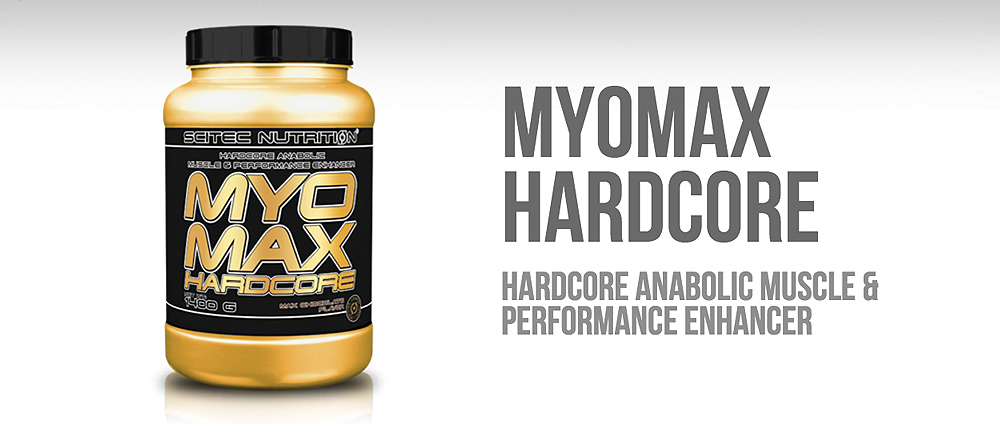 "Anabolic" is the physiological term for metabolic processes in the body that build up something. First of all, protein and its constituent amino acids are essential nutrients. MyoMax Hardcore contains a whopping 52 grams of those altogether (42 g protein + 10 grams added extra free amino acids)!

The protein is not from a single protein type, but from a multi-source blend, because the amino acid profiles and digestion speeds of the different types are not the same. Dietary proteins are the source of nitrogen and indispensable amino acids, which the body requires for tissue growth and maintenance, therefore the proteins of MyoMax Hardcore contribute to the growth and maintenance of muscle mass, and also to the maintenance of normal bones.
Recommended Usage
Mix 140 grams with 500 ml water. Drink a serving a day, preferably right after training (or half before, half after).